Serving Sacramento Since 1987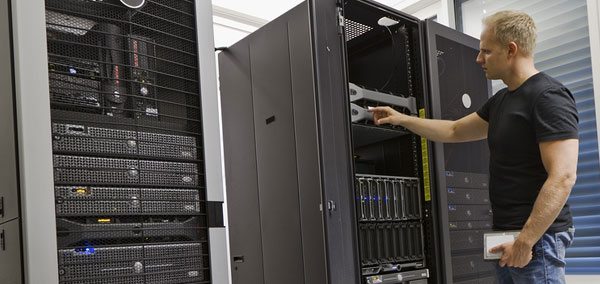 Quality Sacramento Web hosting.  We nave no long-term contracts.  Our multi-site facilities include redundant Internet connections, battery powered backup and standby power generation. 24/7 service and security monitoring, and nightly backups. Generous web storage space and large POP3/IMAP email boxes.  Email accounts protected with Apache SpamAssassinTM.  Our hosting services can be up and running in as little as 4 hours.
As part of Tech-Line, we have been serving the Sacramento area and the rest of the nation for almost 30 years. We are quite comfortable with technology from the hardware to website design and marketing.
Some Of Our Hosting Specialties:
•Website Hosting & Design
•Search Engine Optimization
•Video Marketing
•Internet Marketing & Consulting
What our hosting clients say?
Holy cow! that is crazy. Why would anyone in the world want to hack our site. That is soo lame!! But thank heavens your handling it. Dave, I am not sure what we would do without you. Wait ..I know… we wouldn't have a website!! – Thanks again!!
You way over-deliver every time. THANKS
Multiple page-ones for multiple keywords in less than a week, you're great. Thanks! THANKS
Sacramento Web Hosting
California Business Web Hosting Made Easy!
Easy to use Control Panel
Single-Click Script Installs
Thousands of Free Website Templates
Live and Help Desk Support
Best Hosting Features at a Great Price!
CABizHost gives you a wide variety of tools to take your idea or business online today! From easy website building tools and templates, to our single-click application installer, everything you need to launch a website is right at your fingertips.
Do You Have and Old HTML Website?
Call for a quote to redesign it in WordPress. You'll get that professional website look and feel plus it's easy to maintain on your own without any special software or coding skills. Don't put up with an ugly site. It cost less than you may think to make it shine! (916) 661-8422
Sacramento Website Design and SEO
Is your website design what you really want? Are you leveraging popular social media platforms like Facebook, Twitter and GooglePlus? Are you reaching your target audience, including the almost 50% of visitors using mobile devices? How about your search engine placement? Do you offer rich and SEO optimized content?
If you answered no to any of these, contact Sacramento's website design and SEO pros at CABizHost.com or Tech-Line.com.

Hosting Features
We offer a plethora of website hosting features and services at an affordable price. Click on the icon above or the more link below to see the gigantic list of web hosting features. More…

Managed Hosting
WordPress, being the top website platform, has also become the top target for hackers. Don't worry, we've got you covered with WordPress manages hosting. Let us protect you. More…
Discover How to Protect Yourself From Cyber Attacks, Hackers and Privacy Stealers…