What is Managed Hosting?
This question is asked by newbies and seasoned professionals, alike. Managed Hosting has more to do with your hosting provider delivering additional managed services, than it has to do with managing your website and it's content.
Sacramento's Top Web Hosting Companies
CABizHost and IMarkHosting (My hosting brands) define Managed Hosting as a type of maintenance and oversight. Your websites, themes, plugins, database backups, firewalls and security are managed by the hosting provider "CBH". Unlike standard Hosting, we handle the day-to-day management of updates to your websites back-end functions and components. Customers keep their root and admin access, but most rarely use it. Their access to their managed hosting environment servers is typically limited to managing websites and applications using online tools.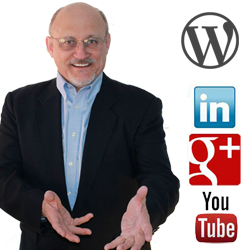 What We Include With Managed Hosting
We typically build into Managed WordPress Hosting technical services such as software setup and configuration, service troubleshooting, site restoration, technical support, patching, updating and monitoring. Also available, at no additional cost, are advanced services like vulnerability scans, DDoS attack mitigation, data backups, intrusion detection and more.
Managed Hosting configurations vary, so what services come standard can vary.