The Importance of a Simple & Responsive Website Design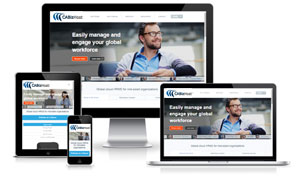 April 21, 2015 one of Google's most significant search algorithm updates ever began impacting websites. Their algorithm is actively seeking out websites that aren't mobile ready. If your site doesn't display properly on mobile devices, your search engine optimization (SEO) ranking may plummet.
The changes are aimed at significantly changing the mobile search results to give preference to mobile friendly websites over non mobile ready web sites.
If you look at top sites like Google, Facebook and Twitter you can see that one thing they have in common is they don't go overboard on design. Most of us make our websites way too complex when a clean site with good content is what's needed.
Look around and you will see people everywhere with their faces starring at mobile phones or tablets. Most people spend 1 to 3 hours a day using their mobile device.
Here's some tools to help you test your sites mobile readiness.
Test your websites in smartphone & tablet emulators
Test how your site looks on desktop, laptop, iPad & iPhone
Anothey way to see if your site's responsiveness on various devices
Responsinator is designed to test responsive websites on different device.
Google Webmaster's Mobile Guide (My favorite)
Learn if your site is mobile friendly and how to implement the best practices.
If you need help with making your website ready, call Tech-Line Consulting in Sacramento. (916) 661-8422